Master Moderator Certificate Program™ – For Experienced Moderators
Posted on January 1, 2022 by linda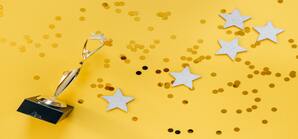 A RIVA Training Institute Master Moderator Certificate will be awarded to those who complete training in a series of courses, workshops, and private work in addition to demonstrating their skills and knowledge before an objective examination panel, through written and practicum examinations as well as personal interview.
A RIVA Master Moderator™ Certificate offers three major benefits:
• Certificate program builds better-trained and more capable researchers, which benefits the industry, practitioners, its clients, and the public
• Moderators can provide assurance to their clients and supervisors that they are capable of performing to high standards
• Research Managers and clients have a quick, easy, and trusted way to qualify qualitative research practitioners
Candidates enrolled in the certificate program receive a $500 scholarship that is applied to all classes taken after the first one in an anniversary. (i.e. if you take two classes you get $500 off on the second class, if three in the same calendar year that will total a savings of $1000.)
Requirements for entry into the Master Moderator Certificate Program™
• Completed Registration/Application form with review and approval of the Director
• Enrollment exam fee of $500, due upon acceptance into the program. The enrollment fee is non-refundable/non-transferable.
• A commitment to excellence as a qualitative research practitioner and moderator
All Certification Program participants must:
• Complete RIVA 201, RIVA 202, or RIVA 303
• Two (2) additional RIVA 200-500 level courses (excludes RIVA 433)
• In addition to the second bullet above, all candidates must complete RIVA 433, Mastery in Action
• Conduct a minimum of 200 qualitative research events (such as focus groups, in-depth interviews, ethnographies/in-home interviews, online bulletin boards/focus groups, etc.)
• Pass the RIVA Master Moderator Certificate Program™ examination (written & practicum) with a grade of 75% or higher
For more information on the Master Moderator program please contact Amber Tedesco at Amber@RIVAinc.com or 301.770.6456 x101