January 2023 Newsletter
Posted on March 27, 2023 by brittany
Happy New Year, Everyone!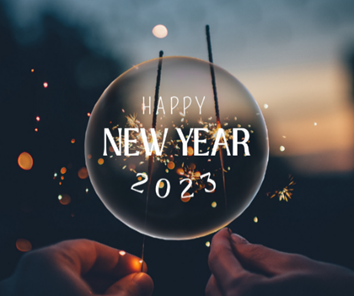 At RIVA we're welcoming in the new year with joy and excitement about all that 2023 holds. We hope you had a good holiday and new year, as well.
This year, RIVA is looking forward to many new learning opportunities, reconnecting with our students and other qual researchers, and continuing to grow and meet the requests of our students.
Highlights
Bonnie's daughter, Anna, got engaged in 2022! Congratulations, Anna! We wish you the best.

Our intern has successfully completed all his college applications this fall. He's already been accepted to Towson and Salisbury Universities and is waiting to hear back from one more. Congratulations, Nick!

In 2022, RIVA hosted 49 courses, training a total of 261 students!


RIVA's new website has officially launched! Be sure to check out the new layout and explore all the learning opportunities RIVA has to offer.
Introducing – RIVA 601V: Guide Development Workshop!
RIVA's newest course, RIVA 601V: Guide Development Workshop is now available and open for registrations! The workshop is a three-day hybrid course with a blend of live Zoom sessions, pre-recorded lectures, and individualized feedback opportunities. We'll be offering the course April 17-19, 2023. You can register: https://app.certain.com/profile/form/index.cfm?PKformID=CA20C42D-666A-45A3-9F0F-15945D49D5CB
Upcoming RIVA Courses
RIVA has many courses returning for the first half of 2023!
RIVA 199V: Project Management & Screener Development
February 27
RIVA 207V: Fundamentals of IDI Moderating
February 13-16
RIVA 221V: Principles of UX/Usability Testing, Research
March 13-14
RIVA 241V: Qualitative Analysis & Reporting
March 27-30
RIVA 303V: Advanced Moderating
February 27-March 2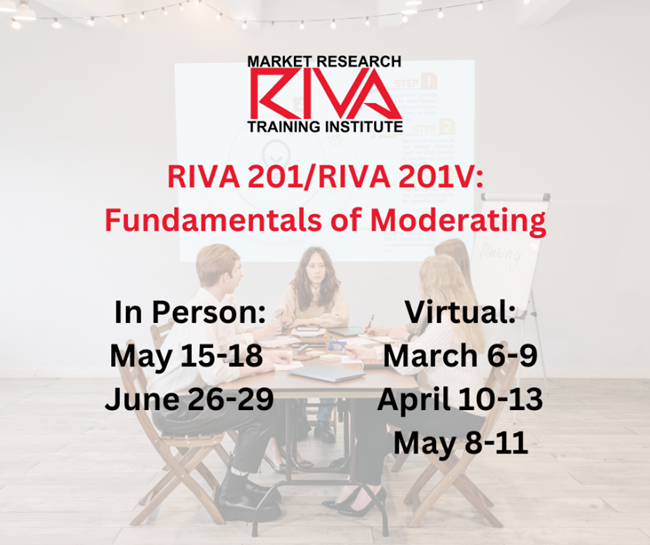 If you're looking to register for 201: Fundamentals of Moderating, you should do so soon – limited seats are still available!
More RIVA Learning Opportunities
RIVA & QRCA Introduces Mind Your Rs, Ps, and Qs: Managing Group Dynamics
February 3rd – 11am
This webinar will cover:
The secret to "icebreakers" and building rapport quickly
Managing thought leaders
Inviting shy respondents to participate
Breaking rapport and closing the group
Register: https://www.qrca.org/events/EventDetails.aspx?id=1670338&group=
#AskARIVATrainer Facebook Live Series
Topics are TBD, but our next dates are:
April 28th at 1pm
August 11th at 1pm
You can watch all of our past #AskARIVATrainer videos from previous years over on our Facebook page.
QRCA Annual Conference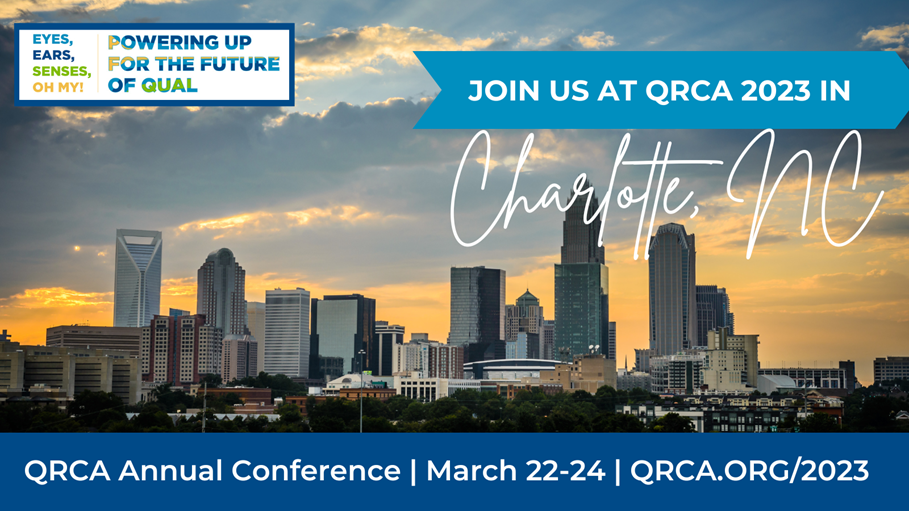 The QRCA's annual conference will be held March 22-24, 2023. This is a great opportunity to reconnect with your fellow quallies and enjoy engaging education content, interactive discussions, and so much more!
IMPORTANT DETAILS
Early Bird Deadline: January 15, 2023 – APPROACHING SOON!
Refund Deadline: February 7, 2023
Event Dates: March 22-24, 2023.
Conference Theme: Powering Up for the Future of Qual
Lloyd Harris Scholarship
The Lloyd J. Harris Memorial Scholarship celebrates the life of beloved QRCA member, Lloyd J. Harris, who was a pioneer in conducting research in African American and gay communities.
The scholarship provides moderator training at RIVA Training Institute or Burke Institute to QRCA members new to their industry. This scholarship allows new members to access formal moderation training to help continue their growth into QRCA leaders.
You can now apply to the scholarship for the 2023 cycle: https://www.qrca.org/page/lloyd-harris-scholarship-fund
Be sure to apply soon as the deadline is January 25th!